The Prague City Museum
The Prague City Museum is a cultural institution which gathered and enshrines a rich collection dedicated to the history of Prague. It currently administers eight buildings of various types that are venues of permanent and temporary exhibitions. In addition to exhibition spaces and cultural monuments, the museum also runs a large compound of professional institutions.
The Prague City Museum carries out fundamental and applied research in all the museum's expert fields and disseminates their results. The museum is registered in the List of Research Institutions (based on the resolution of the Ministry of Education, Youth and Sports of the Czech Republic from 2 August 2018). The museum is a state-funded organisation of the City of Prague.
About the Museum
More effective efforts for the foundation of the municipal museum date back to 1877 when, on 26 October, Deputy Mayor Professor Otakar Antonín Zeithammer notified the city council that many individuals and societies sold antiquities documenting the history of Prague to agents who took them abroad. He recommended collecting these objects in one place, a newly built museum. The special committee for the foundation of the municipal museum established a permanent committee.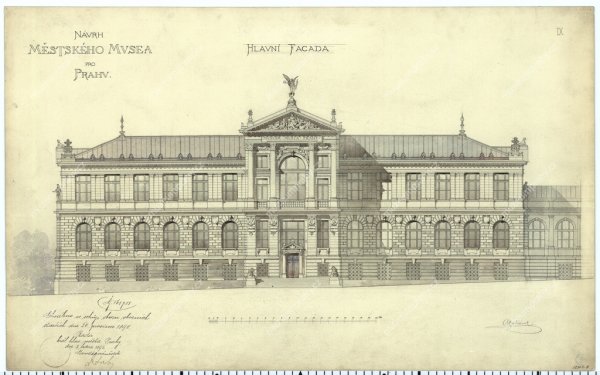 Newsletter
Enter your e-mail address and submit.