Ctěnice Chateau Complex
History
In 1993, the chateau with its farming facilities and park passed to the City of Prague, and the entire compound was substantially renovated during 1997–2004. The Prague Information Service ran the compound in the years 1995–2011, and its administration also included the carriage house, riding hall, granary, guardhouse, hotel, park, and garden centre. On 1 July 2012, the compound passed to the administration of the Prague City Museum.
Subsequently, the mission of the compound changed, and it began presenting traditional culture and crafts. The chateau halls with regrettably no surviving original inventory were used for permanent exhibitions. In 2014, a unique exhibition dedicated to the history of Prague guilds, Crafts in Guilds: The History of Craftsmen's Association the Middle Ages to the Present, was set up on the first floor. The exhibitions Ctěnice Chateau: History, Building Development and Restoration and History of Vinoř: From Prehistoric Times to the 20th Century had opened on the ground floor already in 2013. Furthermore, a renovated ceremonial hall and five small exhibitions rooms for temporary exhibitions are accessed from the chateau's courtyard. There are museum facilities in the granary, situated to the right of the main entrance gate, as well as a vaulted hall on the ground floor that serves exhibitions. The Carriage House is used for social events and crafting workshops. Thanks to its comfortable background, the space is also rented out in the short-term.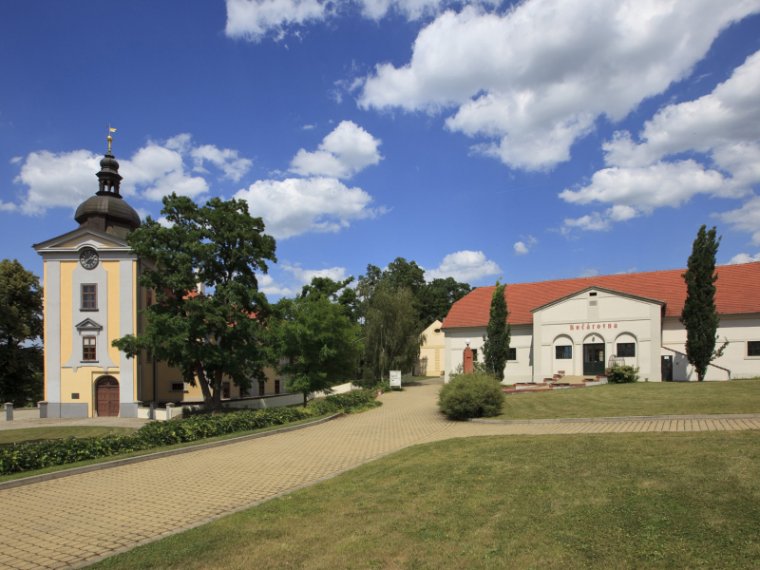 The park and the chateau with its farming facilities are enclosed with a massive stone wall with entrance pillar gates and a ledged gate on the southeast and on the west side between the granaries. The chateau, park, and other buildings are preserved historic monuments.